Whether you're a published writer or just taking your tentative first steps, New Writing South is here to support you
Join us online for a digital celebration of older LGBTQ+ lives and stories, 26-29 November 2020.
View post
We are very pleased to announce the launch of a new online series premiering on YouTube: 'Within the Four Walls': Queer Lockdown Stories, curated by Lesley Wood (New Writing South), Dr Vedrana Velickovic (University of Brighton) and Dr Sam Solomon (University of Sussex); each conversation is between four LGBTQ+ writers and students spanning different generations […]
View post
New Writing South is very pleased indeed to announce that the commission for High Street Tales: Hastings has been awarded to Robin Pridy. New Writing South Chief Executive Lesley Wood said: 'Hastings is a wonderfully creative town providing sanctuary and inspiration for some very fine writers. Our judges had a difficult job selecting the right […]
View post
Support for writers
Find out how we can support you via personal mentoring, 1–1 Writers' Surgeries, and manuscript reads. Due to the impact of Covid-19, sessions will take place via Zoom, email or other online platform.
Mentoring
A personal mentor offers expertise and experience to emerging writers looking to take their work to a higher level or during a time of growth in your career. One of our team will work with you to help you find exactly the right mentor for you and you will be fully supported by New Writing South throughout.
Find out more about Mentoring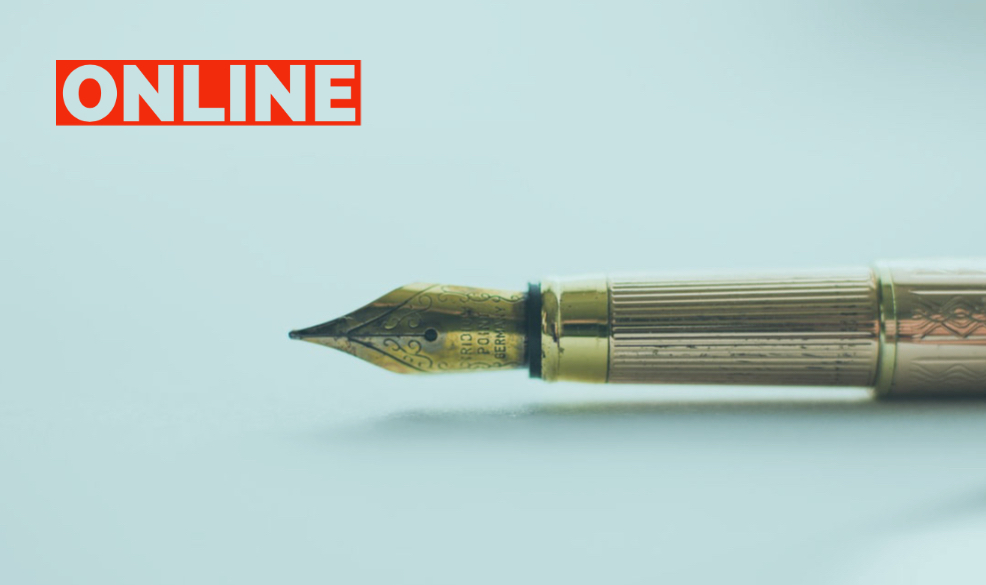 1–1 Writers' Surgeries
Our 1 – 1 Writers' Surgeries are a professional development service that helps you to look at where you are, define your goals, and plan a route to fulfilling them. It's like a 1 – 1 sat nav for writers. We are able to offer 1 – 1 Writers' Surgeries at a greatly reduced cost during the coronavirus lockdown period.
More info
Script Reads
Writers normally only get one shot at attracting the attention of a company or producer, so it's essential that your script is as good as it can possibly be. Our competitive script reading service provides an opportunity to get professional and objective feedback on your script prior to sending it out into the world.
More info
Creative Writing Programme
We offer some of the best quality training you'll find to take your writing to the next level. We are the home of the Creative Writing Programme, one of the leading writing courses in southeast England. Enrolment is now open for courses starting in Autumn 2019.
25 September 2020 - 28 May 2021
The Writers' Place, Brighton
This course is now sold out. Enrolments for 2021-22 will open in spring 2021
View course
28 September 2020 - 24 May 2021
The Writers' Place, Brighton
This course is now sold out. Enrolments for 2021-22 will open in spring 2021
View course
28 September 2020 - 24 May 2021
The Writers' Place, Brighton
This course is now sold out. Enrolments for 2021-22 will open in spring 2021
View course
Be part of a community
Writing can be a lonely business. Join our lively community of writers and find the support,  guidance and training you need. 
Services for Writers
We offer awards and bursaries; a script reading service; coaching and mentoring; meet-ups; and other ways to create the space you need to write.
More info
TLC Free Reads
Writers on low incomes can get access to a professional critique from the UK's leading literary agency, The Literary Consultancy – an invaluable opportunity in your creative journey
More info
Become a NWS Friend
You'll not only become part of our vibrant community of writers, but you'll be supporting us to develop writers' careers and enable fresh, diverse talent to flourish
More info
Latest opportunities
We regularly post news of awards, competitions, workshops and retreats offered by organisations from around the region. See all opportunities
Application Deadline:
11 December 2020 12:00 am
The Bedtime Stories for the End of the World podcast is looking for 9 emerging poets to take part in their third series in Spring 2021. Successful applicants will work alongside some of UK's top poets, including: Mona Arshi, Fiona Benson, Joe Dunthorne, Momtaza Mehri and more to be announced. The project is supported by writer development agency Spread the Word. Called […]
View opportunity
Application Deadline:
31 December 2020 12:00 am
THE MOTH POETRY PRIZE 2020 IS NOW OPEN! The Moth Poetry Prize is one of the biggest prizes in the world for a single unpublished poem. The prize is open to anyone, as long as the poem is previously unpublished, and each year it attracts thousands of entries from new and established poets from over […]
Book Now
View opportunity
Application Deadline:
4 January 2021 12:00 am
Writer in Residence required at John Hansard Gallery Application deadline: Monday 4th January 2021 Location: Southampton Fee: £5,000 incl. of travel and associated costs Description: John Hansard Gallery and ArtfulScribe are looking to recruit a Writer in Residence to devise, develop, and deliver a creative outcome that draws on practices and processes demonstrated by artists and […]
Book Now
View opportunity
Writer in Residence, Izabela Morska
In September 2019 we were delighted to welcome Izabela Morska, one of Poland's leading literary voices, as New Writing South's first International Writer in Residence, supported by the British Council and in partnership with West Dean College of Arts and Conservation.