Whether you're a published writer or just taking your tentative first steps, New Writing South is here to support you
We're accepting submissions to the TLC Free Read programme until 8 January 2021 – and while we're open to submissions, we're catching up with some of the talented Free Reads alumni who have gone on to publishing success. Silvia Sbaraini received a TLC Free Reads bursary through New Writing South back in 2012, for her […]
View post
We're looking for a socially engaged writer, experienced at working with local communities and arts and culture organisations, to write a short story as part of a nationwide project to celebrate the future of the local high street.
View post
We're delighted to announce that the Hear Us Out festival of online performances, readings and workshops, by, for and with the older LGBTQ+ community, will be held over the weekend of 26th – 29th November. Artistic Director Dinos Aristidou and the community cast have been rehearsing via Zoom with amazing results and we are eagerly anticipating the Hear […]
View post
Support for writers
Find out how we can support you via personal mentoring, 1–1 Writers' Surgeries, and manuscript reads. Due to the impact of Covid-19, sessions will take place via Zoom, email or other online platform.
Mentoring
A personal mentor offers expertise and experience to emerging writers looking to take their work to a higher level or during a time of growth in your career. One of our team will work with you to help you find exactly the right mentor for you and you will be fully supported by New Writing South throughout.
Find out more about Mentoring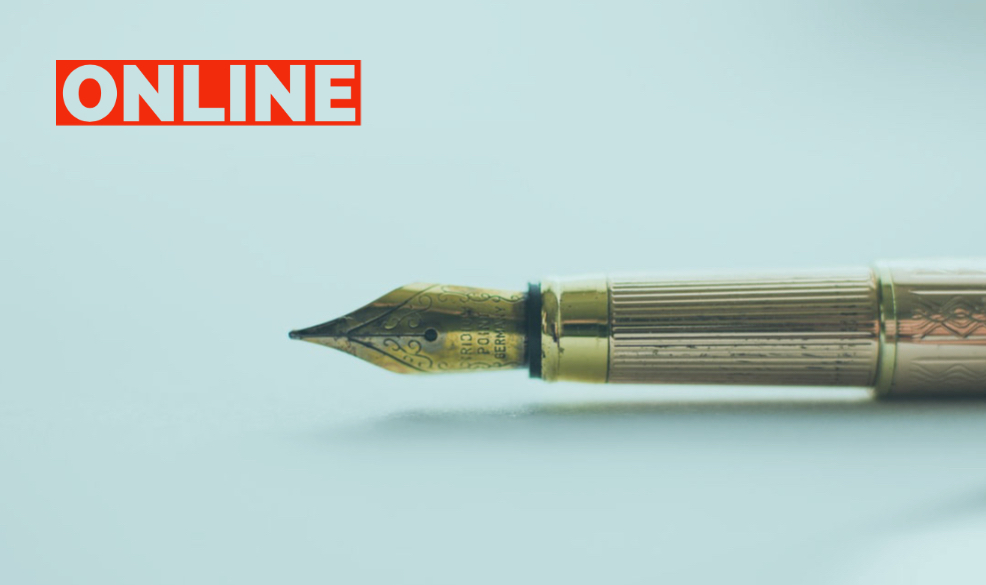 1–1 Writers' Surgeries
Our 1 – 1 Writers' Surgeries are a professional development service that helps you to look at where you are, define your goals, and plan a route to fulfilling them. It's like a 1 – 1 sat nav for writers. We are able to offer 1 – 1 Writers' Surgeries at a greatly reduced cost during the coronavirus lockdown period.
More info
Script Reads
Writers normally only get one shot at attracting the attention of a company or producer, so it's essential that your script is as good as it can possibly be. Our competitive script reading service provides an opportunity to get professional and objective feedback on your script prior to sending it out into the world.
More info
Creative Writing Programme
We offer some of the best quality training you'll find to take your writing to the next level. We are the home of the Creative Writing Programme, one of the leading writing courses in southeast England. Enrolment is now open for courses starting in Autumn 2019.
25 September 2020 - 28 May 2021
The Writers' Place, Brighton
This course is now sold out. To join a waiting list please email cwp@newwritingsouth.com
View course
28 September 2020 - 24 May 2021
The Writers' Place, Brighton
Last few places available for Monday 10am session. Please email cwp@newwritingsouth.com to book your place
View course
28 September 2020 - 24 May 2021
The Writers' Place, Brighton
In the second year the focus will shift from short scenes to longer narratives: you will develop your understanding of plot, story structure and the 'world of the story'; explore the complex relationship between characters, narrators and readers; discover the importance of theme, conflict and dramatic tension and gain further insights into language, technique and style.
View course
Be part of a community
Writing can be a lonely business. Join our lively community of writers and find the support,  guidance and training you need. 
Services for Writers
We offer awards and bursaries; a script reading service; coaching and mentoring; meet-ups; and other ways to create the space you need to write.
More info
TLC Free Reads
Writers on low incomes can get access to a professional critique from the UK's leading literary agency, The Literary Consultancy – an invaluable opportunity in your creative journey
More info
Become a NWS Friend
You'll not only become part of our vibrant community of writers, but you'll be supporting us to develop writers' careers and enable fresh, diverse talent to flourish
More info
Latest opportunities
We regularly post news of awards, competitions, workshops and retreats offered by organisations from around the region. See all opportunities
Application Deadline:
23 October 2020 12:00 am
The Dinesh Allirajah Prize for Short Fiction us open for submissions for the 2021 Prize, with stories on the theme of 'Home'. The judges this year are Dr Philip Braithwaite (UCLan), Abi Fellows (The Good Literary Agency), Alfred Searls (Northern Soul) and author Courttia Newland.
View opportunity
Application Deadline:
31 October 2020 12:00 am
The 2020 National Poetry Competition is one of the world's most prestigious prizes for an unpublished poem of up to 40 lines, open to anyone 18 or over.
View opportunity
Application Deadline:
1 November 2020 12:00 am
Poets Vidyan Ravinthiran, Shash Trevett and Seni Seneviratne are editing an anthology of post-Independence Sri Lankan poetry, and the poetry of related diasporic communities, to be published by Bloodaxe Books. The book will have a similar format to Jeet Thayil's anthology of Indian poetry (also published by Bloodaxe Books) with roughly three poems per poet, and a short introduction to each. To […]
View opportunity
Writer in Residence, Izabela Morska
In September 2019 we were delighted to welcome Izabela Morska, one of Poland's leading literary voices, as New Writing South's first International Writer in Residence, supported by the British Council and in partnership with West Dean College of Arts and Conservation.