Hear Us Out: Directing and Performing Verbatim Theatre
This is part of Hear Us Out, a participatory arts project celebrating older LGBTQ+ people's stories
FREE – 16, 22 & 23 Mar & 20 Apr (10–11.30am)*
Are you interested in learning about directing verbatim pieces? Are you interested in
performing verbatim pieces?
This series of online workshops and training by Hear Us Out Artistic Director Dinos Aristidou
takes you through a step by step guide to directing or performing verbatim theatre
pieces. Participants will choose to be directors or performers and will work together to create and present a digital performance of solo verbatim theatre pieces using LGBTQ+ older people's real life stories and experiences.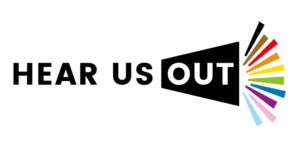 *Some independent, one-on-one and / or group activity will be expected outside of these times.
Information
Date/Time:
16 March 2021 - 20 April 2021