Hear Us Out Book Group: Collected Works CIC
This is part of Hear Us Out, a participatory arts project celebrating older LGBTQ+ people's stories
FREE – 25 Mar, 23 Apr, 20 May (6pm)*
Do you want to read and discuss LGBTQ+ books with likeminded lit lovers?
Join Collected Works CIC to read and discuss some of the best and brightest new LGBTQ+ fiction, offering inspiring, surprising, and beautifully written reads.
Our next session will take place on World Book Night on Friday 23rd April and will discuss Amy Bloom's White Houses. Told by the indomitable Hick, White Houses is the story of Eleanor Roosevelt and Lorena Hickok's hidden love, and of Hick's unlikely journey from her dirt-poor childhood to the centre of privilege and power. Filled with fascinating back-room politics, the secrets and scandals of the era, and exploring the potency of enduring love, it is an imaginative tour-de-force from a writer of extraordinary and exuberant talent.
We want to make sure our Hear Us Out Book Group is as accessible as possible. We can offer a limited number of free copies of the book to participants on a low income who cannot afford to buy the books themselves. Please indicate if you require this when booking your place below.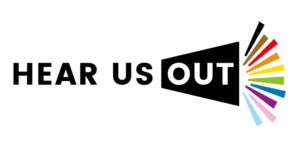 *Some independent, one-on-one and / or group activity will be expected outside of these times.
Information
Date/Time:
25 March 2021 - 20 May 2021