Hear Us Out: Imagined Conversations
This is part of Hear Us Out, a participatory arts project celebrating older LGBTQ+ people's stories
FREE – Thursdays 18 Mar – 8 Apr & 22 Apr – 6 May (10-11.30am)*
Become part of a theatre group.
Meeting on a regular basis, this online group of LGBTQ+ performers will work with Guest Director Tanushka Marah to create and perform short scenes based on LGBTQ+ older people's real life stories and experiences. Participants will explore how real life stories can be used as a starting point for playwriting and how these can then be performed digitally.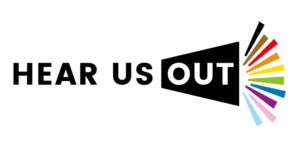 *Some independent, one-on-one and / or group activity will be expected outside of these times.
Information
Date/Time:
18 March 2021 - 6 May 2021