Hear Us Out: Telling and Sharing Our Own Stories
This is part of Hear Us Out, a participatory arts project celebrating older LGBTQ+ people's stories
FREE – 10, 17, 24 Mar & 21 Apr (10–11.30am)*
Do you have a story to tell?
This series of online workshops will take you through approaches to telling and sharing your story. Working with Hear Us Out Artistic Director Dinos Aristidou, participants will work together to create a digital performance of their story, presenting significant moments of our LGBTQ+ history and experiences.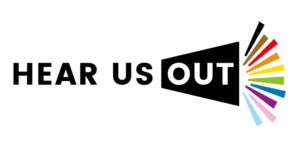 *Some independent, one-on-one and / or group activity will be expected outside of these times.
Information
Date/Time:
10 March 2021 - 21 April 2021