Theatre Royal Brighton Young Playwrights
Theatre Royal Brighton Young Playwrights is an annual course for 16 – 25 year old aspiring playwrights.
This is an opportunity to work with a local playwright to develop a one-act play which will be performed in a rehearsed reading with professional actors and director in this historic theatre.
Explore the possibilities of writing for performance in this 8 week course facilitated by professional playwright Sara Clifford and run by Theatre Royal Brighton in association with New Writing South.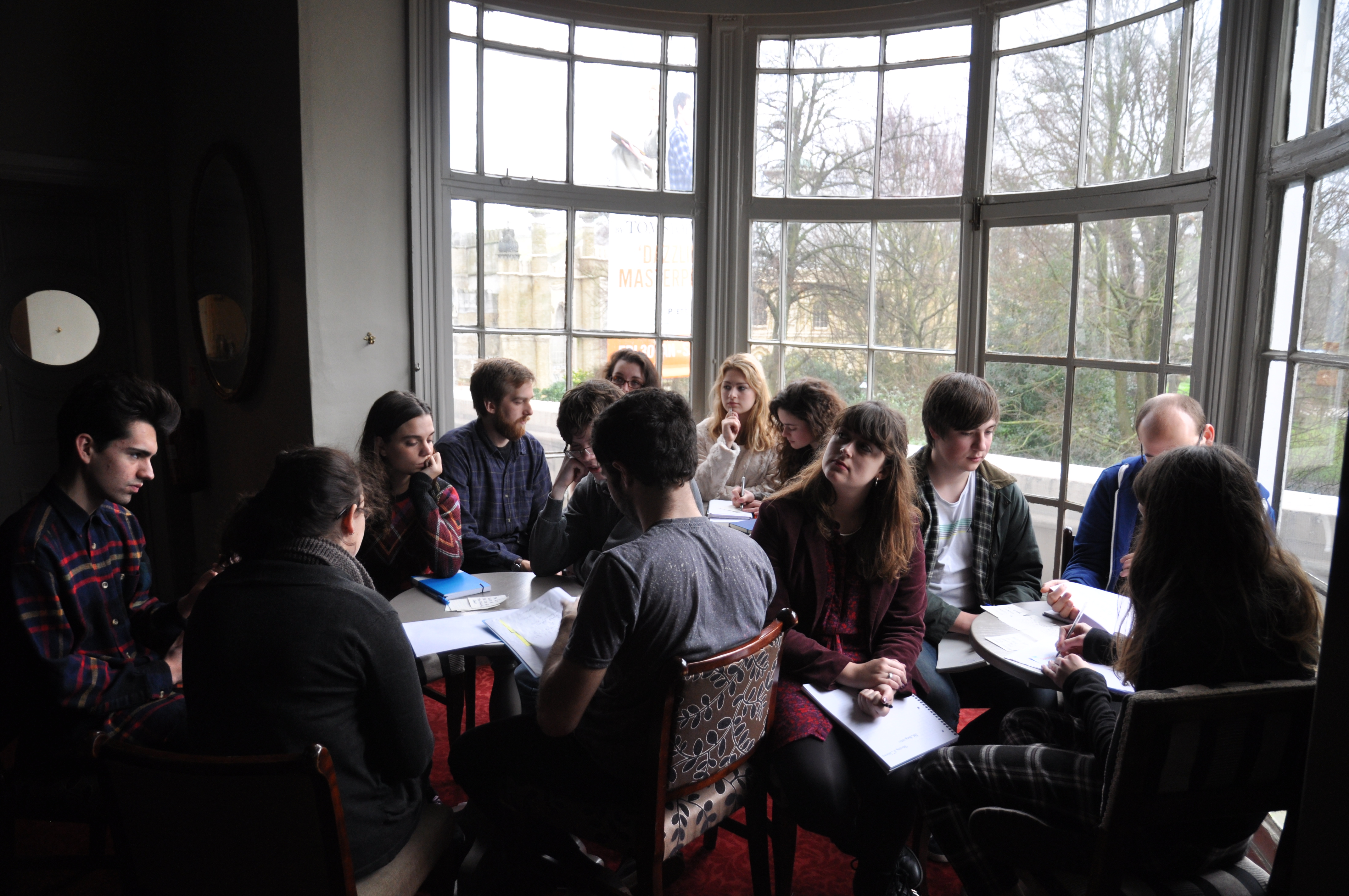 At the end of the course participants will have their short play read by professional actors in a promenade performance around the historic Theatre Royal Brighton. All writers aged 16 – 25 are welcome to participate in this programme. You don't need previous experience, just an interest in writing and ambition to write a short play.
How to apply
Applications for the 2020 course are now closed. If you are interested in attending the promenade performance on Sunday 3 May as an audience member please contact us
Course dates
Sessions take place on Saturdays from 10am – 12.30pm at the Theatre Royal Brighton
Saturday 25 January 2020
Saturday 1 February 2020
Saturday 8 February 2020
Saturday 29 February 2020
Saturday 21 March 2020
Saturday 28 March 2020
Saturday 4 April 2020
Saturday 25 April 2020
Sunday 3 May 2020 (Performance)
Course cost
£120 (see below for bursary offer)
Payment details
The Theatre Royal Brighton will invoice you before the course begins.
A limited number of bursary places are available for writers on a low-income. Please contact hello@newwritingsouth.com for a bursary application form.
"Theatre Royal Brighton is a playhouse and in its 200 year history it has presented plays by famous writers, established writers, and new writers. It is the natural home for people who have a passion for writing about and for theatre and offers the Theatre Royal Brighton Young Playwrights the inspiration, ambition and experience to turn their dreams into reality and their words into performance."
Jackie Alexander – Creative Learning and Community Partnerships Manager, Theatre Royal Brighton
"It was so so awesome to see my work being performed in the theatre by professional actors. Thank you for this wonderful experience, I have loved it."
TRBYP Participant – April 2019