Whether you're a published writer or just taking your tentative first steps, New Writing South is here to support you
New Writing South is delighted to be working with the wonderful team behind High Street Tales, and especially proud to have commissioned Robin Pridy's marvellous love story to Hastings – a town we too love and have been proud to be associated with for many years. So many people and organisations have come together to celebrate our […]
View post
Join us online for a digital celebration of older LGBTQ+ lives and stories, 26-29 November 2020.
View post
We are very pleased to announce the launch of a new online series premiering on YouTube: 'Within the Four Walls': Queer Lockdown Stories, curated by Lesley Wood (New Writing South), Dr Vedrana Velickovic (University of Brighton) and Dr Sam Solomon (University of Sussex); each conversation is between four LGBTQ+ writers and students spanning different generations […]
View post
Support for writers
Find out how we can support you via personal mentoring, 1–1 Writers' Surgeries, and manuscript reads. Due to the impact of Covid-19, sessions will take place via Zoom, email or other online platform.
Mentoring
A personal mentor offers expertise and experience to emerging writers looking to take their work to a higher level or during a time of growth in your career. One of our team will work with you to help you find exactly the right mentor for you and you will be fully supported by New Writing South throughout.
Find out more about Mentoring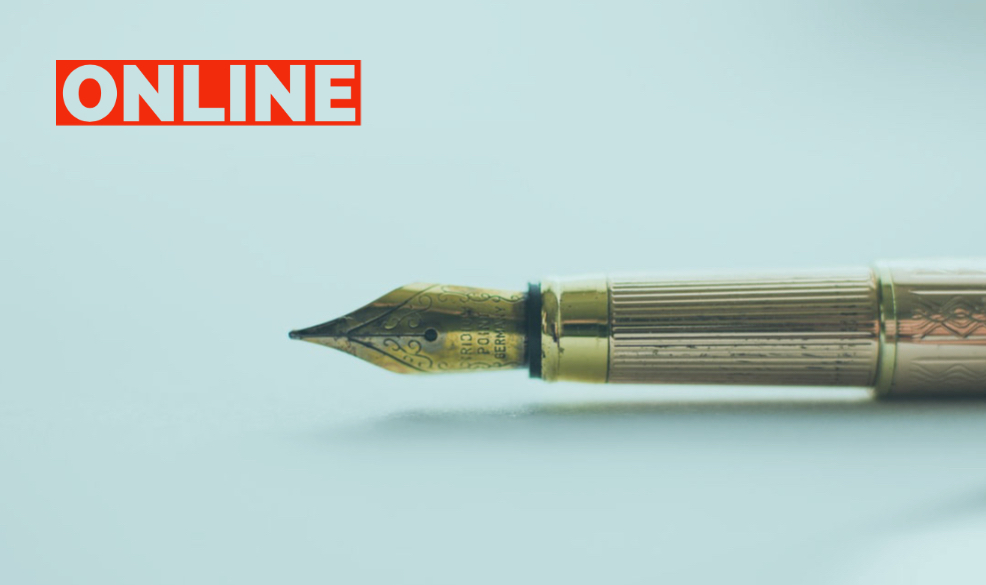 1–1 Writers' Surgeries
Our 1 – 1 Writers' Surgeries are a professional development service that helps you to look at where you are, define your goals, and plan a route to fulfilling them. It's like a 1 – 1 sat nav for writers. We are able to offer 1 – 1 Writers' Surgeries at a greatly reduced cost during the coronavirus lockdown period.
More info
Script Reads
Writers normally only get one shot at attracting the attention of a company or producer, so it's essential that your script is as good as it can possibly be. Our competitive script reading service provides an opportunity to get professional and objective feedback on your script prior to sending it out into the world.
More info
Creative Writing Programme
We offer some of the best quality training you'll find to take your writing to the next level. We are the home of the Creative Writing Programme, one of the leading writing courses in southeast England. Enrolment is now open for courses starting in Autumn 2019.
Be part of a community
Writing can be a lonely business. Join our lively community of writers and find the support,  guidance and training you need. 
Services for Writers
We offer awards and bursaries; a script reading service; coaching and mentoring; meet-ups; and other ways to create the space you need to write.
More info
TLC Free Reads
Writers on low incomes can get access to a professional critique from the UK's leading literary agency, The Literary Consultancy – an invaluable opportunity in your creative journey
More info
Become a NWS Friend
You'll not only become part of our vibrant community of writers, but you'll be supporting us to develop writers' careers and enable fresh, diverse talent to flourish
More info
Latest opportunities
We regularly post news of awards, competitions, workshops and retreats offered by organisations from around the region. See all opportunities
11 March 2021
Poets, and other writers, have always evoked places – real, imagined, earthly, extraordinary….and there's a rich imaginative seam to be tapped in our own memories of places, and in places, we have never been, but can imagine. Places aren't just a setting or a backdrop 'where action happens' – they can be imagined as 'characters' […]
Book Now
View opportunity
8 April 2021 - 11 April 2021
THE WRITERS' CONFERENCE 2021 4 DAYS – FULLY ONLINE Thursday 8th to Sunday 11th April Writing East Midlands in partnership with University of Lincoln EARLY BIRD TICKETS NOW ON SALE £70 (£65 concessions) until Monday 15th February The Writers' Conference is back in April 2021, offering writers all over the country access to leading professionals […]
Book Now
View opportunity
Application Deadline:
1 March 2021 12:00 am
The 2021 International Book & Pamphlet Competition Judges: Daljit Nagra & Pascale Petit Entry: 20 pages of poetry Fee: £28 / £25 concs Deadline: 1st March 2021 Prizes: Publication by Smith|Doorstop Books; a share of £2,000 cash; a launch reading; publication in the North magazine; book vouchers from Inpress Books and more. Website: https://poetrybusiness.co.uk/competitions/book-pamphlet-competition/ The 2021 New Poets […]
View opportunity
Catch up on Hear Us Out:
Catch up on our digital celebration of older LGBTQ+ lives and stories, featuring digital performances, films, a workshop and a lively open discussion led by the wonderful Rikki Beadle Blair. Find out more at the Hear Us Out website, and click through to our YouTube playlist beneath.